Much is said about the rise of 100% electric vehicles, which are being pursued by hydrogen cars. Both compete to make a space in the sustainable market.
But in recent months, an alternative has emerged that could attract the interest of large masses. It is a solar electric vehicle developed by Ligthyear.
The car is called "Lightyear One", and has the peculiarity that it is charged through its five square meters of solar panels that translate to a range of 12 kilometers per hour.

Read also: Hitachi joined forces with HyperloopTT to create a railroad capable of magnetically levitated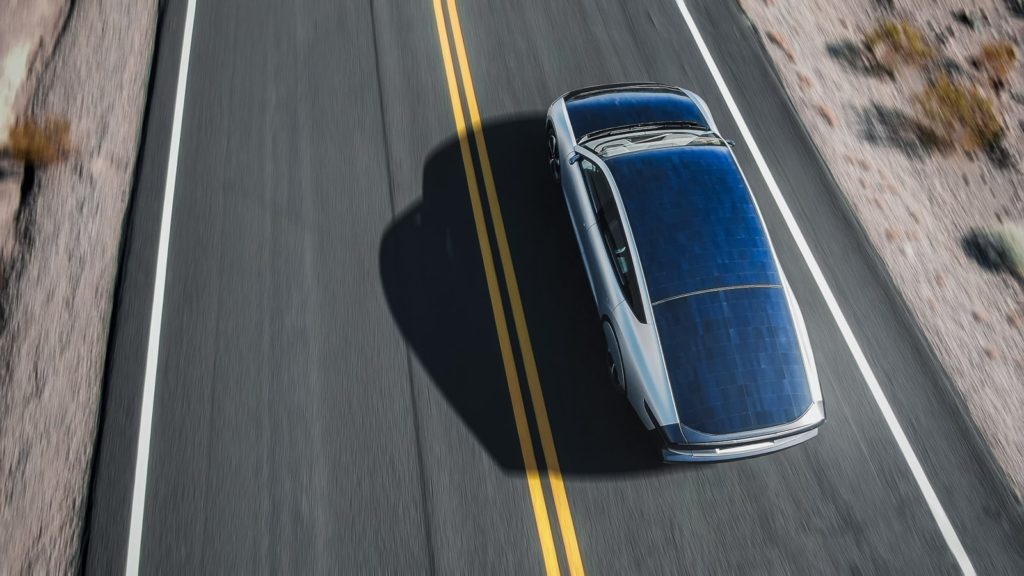 Obeying the laws of physics, this innovative car can travel distances of up to 725 km with its fully charged battery. Its acceleration goes from 0 to 100 kilometers per hour in less than 10 seconds.
Features of the Lightyear One
The vehicle has the capacity to receive 2 people in the front and 3 in the rear. One hour of solar charging represents 12 kilometers of autonomy, although if it is connected to a 60 kW fast charging station, it can have 570 kilometers of autonomy in the time established previously.
Deliveries
It is expected that by the end of 2021 the 946 copies of the Lightyear One will be delivered, which in the first instance will be delivered in the EU, Norway and Switzerland. At the moment the reservation period remains open on the lightyear.one website, a process that can be carried out with an advance of 150,000 euros, an offer that will be available until April 30.
What is Lightyear?
The heart of this company is located in the Netherlands, specifically in the Automotive Campus in Helmond, while its team is made up of more than 120 professionals, a figure that has increased considering that the foundation of this company is registered in 2016.

Written by | Osward Rubio